NOTES
1. Default frequency is 315MHz. You can Remove PCB FRE resistor change to 433.92MHz. Or set frequency to 433MHz by CGMB software.
1pcs CG BE Key Pro Improved Version = 200 Points= 1 CG MB BGA Token, please exchange the token yourself in APP.
How to Change Xhorse VVDI BE Key Pro For Benz PCB Frequency?
CG BE Key Pro For Benz PN.CG001 Remote Key Chip Improved Version default frequency is 315MHZ,it supported to change frequency to 433mhz. Here we will introduce two ways to change BE Key PCB frequency.
Method 1.Remove PCB RF resistor change to 433MHZ.
Method 2.Change Via CGMB Tool Software.You can use CG MB software check key frequency firstly in EIS Software,other function set frequency.Then it shows 315mhz when you read frequency.Choose 433mhz to set,and check frequency again.
Fittment:
1 . Suitable for 208,203,215,210.220.211.209,164.221.216.166.169.639.204.207.212
2 . Applicable models: W221 W216 W164 W251 After Year 2009 Including: S Series, ML Series, GL Series and R Series.
….
INSTRUCTIONS:
1. Support the electric middle door of Mercedes-Benz van
2. Fixed the problem that for the Mercedes-Benz key cannot start the car after being plugged and unplugged 4 times in a row
3. Fixed the problem that the keys on the current market skip codes after being used for a period of time on ML series/R series/GL series after 2009
4. Fixed the problem that the keys on the current market and for the old Mercedes-Benz 210/220 cannot be automatically activated and need to be activated by the device
5. Switchable key frequency 315MHZ/433MHZ
6. The key can be used repeatedly, Support Automatic Recovery
7. The key comes with 200 points. You can get 200 bonus points when use CGDI MB to program this key. 200 points= 1 token for CGDI MB (token valued $4 when you buy it alone).
8. Points can be exchanged for Mercedes-Benz to calculate points
Or redeem any CG product equipment
9. Applicable to all equipment matching in the market
Condition: 100% Brand New
Transponder Chip: Integrated Chip
Electronics/Battery: No ( If want the battery , please keep contact with us )
Frequency: 315Mhz /433Mhz (Exchangeable)
Manufacturer: CG
---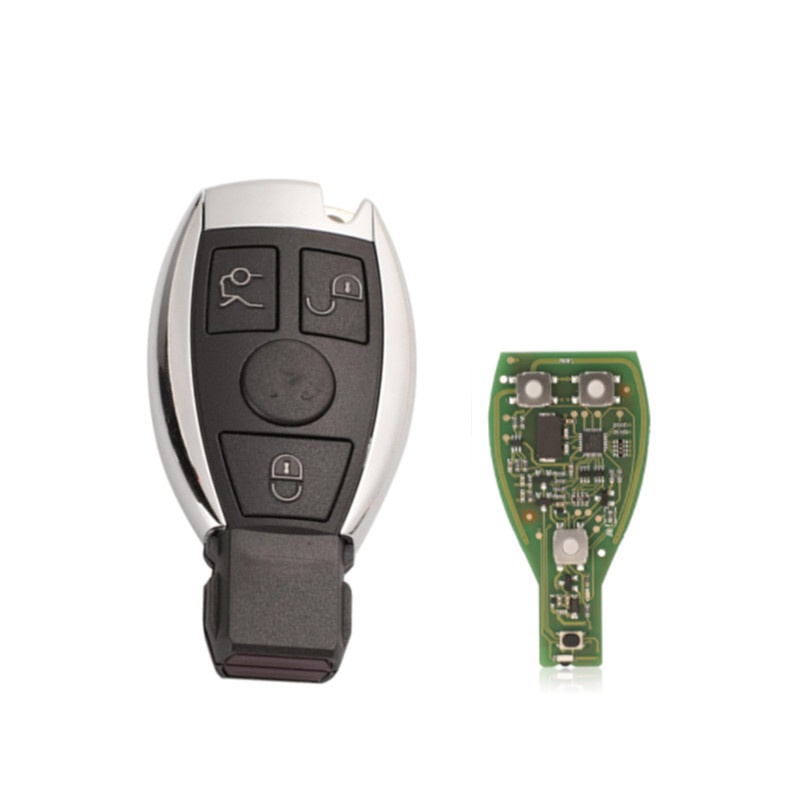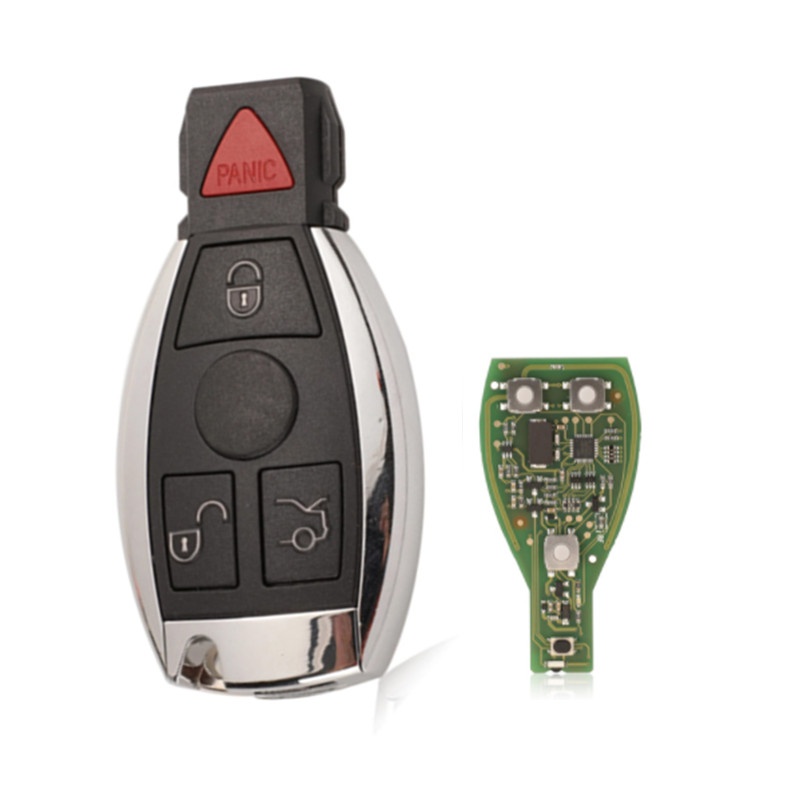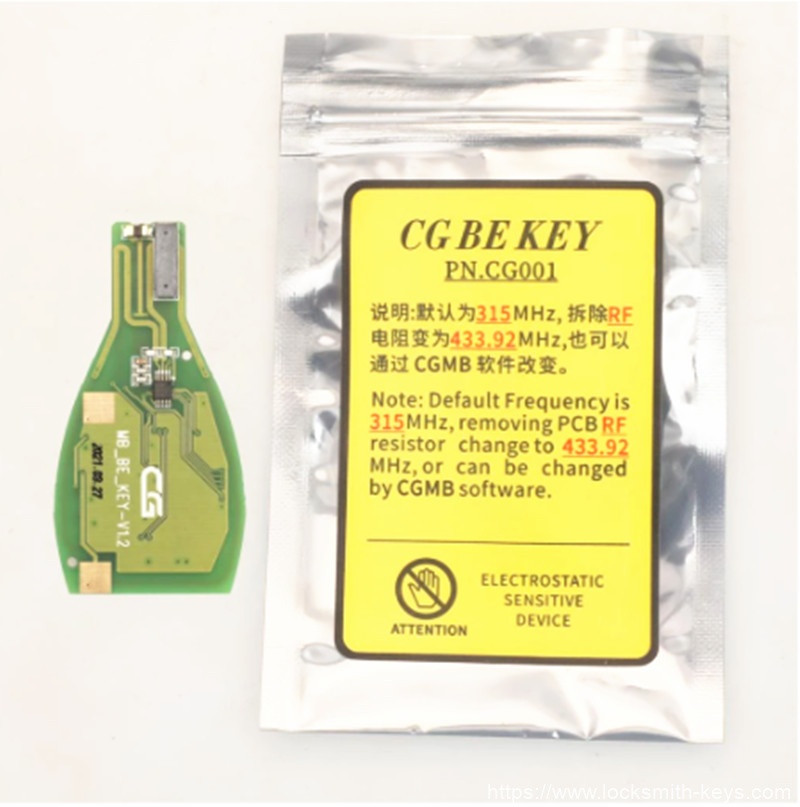 The following is the process you should take to complete your order through bank to bank transfer:
1. Please go to your bank (through online banking, ATM or going into a branch) and complete the transfer of money. Make sure that the amount you transfer is the exact total of your order. Payment details below:
- If your bank is located in Austria, Germany, Spain, France, United Kingdom, Italy, Netherlands, Belgium, Finland, Greece or Luxemburg you will pay to our WorldPay bank. You will see the bank details once you have placed the order.
PLEASE NOTE: If you are paying to our WorldPay bank you MUST include the Unique Payment Reference Number (you will receive this directly after paying the order) in the description section when completing payment to help us identify your order. Failure to do this will result in an unsuccessful transaction.
- If your bank is located in a country not listed above you will pay to our HSBC account. The details are below:
Bank Account:
Bank Code:
Beneficiary:
Bank Name:
Bank Address:
SWIFT Code:
PLEASE NOTE: If you are paying in this way you MUST write your Yourname order number in the description section when paying so we can easily recognize your payment. Failure to do this will result in a delayed or failed transaction.
2. When this is done, log in to your Yourname 'My Account' and complete the following:
Click 'Order list'
Click 'Pay'
Click 'Complete Payment' and fill in the related information for verification (This is an important step. If the information you have filled in does not match your bank details the payment can not be completed.)
Click 'Submit' to finish the procedure.
3. You will receive a payment confirmation email from us after your order's payment has gone through successfully. If you do not receive this email, please contact us here: http://www.Yourname.com/help/
Please note that Yourname will begin to handle your items after payment has been cleared.
The tailoring and handling time is the number of business days we will take to process your items before shipping them. This processing includes order verification, item manufacturing, quality checking and packaging. This does not include the shipping time.
Different items and categories have different tailoring and handling times. However, on each item page the information is displayed next to the item photo as shown in the picture below.