LISHI 102PCS Car List:
1HU43 (Ignition)Opel. Daewoo. Holden. Pontiac. Chevrolet. Toyota
2HU49 (ignition)Volkswagen Series. Jetta. Jetta King. Santana. B4. Audi 100. Old Red Flag. Golf
3HU46 (ignition)Opel, Andra, Sail, Daewoo GM
4HU56Volvo Mitsubishi S40 (before 03 years)
5HU58 (ignition)Morgan BMW old model external milling four tracks
6HU64 (ignition)Mercedes-Benz Chrysler Maybach Lawrence Carlson
7HU66 (ignition)Bugatti. Lamborghini. Porsche. Bentley. Volkswagen. Audi. Skoda. Seat. Roewe 550. Great Wall C30. China FSV.Junjie. Zotye ZC300 Jiangling Nusheng
8HU83 (ignition)Old logo 307 new 508
9HU87Suzuki series. New Alto. Swift. Tianyu. Jimny. Vitra etc.
10HU92 (ignition)BMW Land Rover MINI MG3 7 HUF Rolls-Royce internal milling two tracks 10 years ago 5 Series 7 Series
11HU100 (ignition)Cadillac Opel Wedayat New GL8 New Regal, Cruze, Buick Hideo. Mindray. Bumblebee. Aiweiou Beiqi Shenbao X25 Great Wall H8H9H2 GMC New LaCrosse
12HU101 (Ignition)Ford Jaguar Land Rover Freelander Volvo XC60 S40 v40 Fox Carnival. New Mondeo wins, Max, Senpai, Chery, new Lincoln
13HU100R (ignition)The new BMW Rolls-Royce 2010 internal milling deep keyhole narrow 10 years later 5 series 7 series
14HYN11Modern series. Elantra. Tucson Kia series. Serrato, Chinese flat milling Asian dragon
15HYN7RModern series. Kia series. Sonata. Mingyu
16HY15Modern series. Yuxiang. Lingxiang etc. Kia series. k2 etc.
17HY16Modern series. New Yuedong. Kia series. Freddie flat milling lion running
18HY17Modern Accent. Famous Picture
19HY20Hyundai
20HY20RHyundai
21HY22 (ignition)Hyundai. Kia Lingxiang lion running wisdom running IX35 30. Rena Langdong K5 Sorento Furui Great Wall H5 Baojun 630
22K9K9
23NSN11 (Ignition)Old Nissan, Duke of Bluebird (with shoulders), Old Subaru
24NSN14Nissan series. Nissan. Teana. Tiida. Yida. Liwei. Infiniti. Subaru
25HON66 (Ignition)Honda (Ericsson CR-V Cibo Rui Civic Odyssey Accord Fit Feng Fan Ge Shitu). Akula. Concept GAC Chuanqi. BYD F6. Great Wall H6
26DAT17Subaru Legacy Forester Impreza Chi Peng Outback
27TOY2Toyota Tokaj Rika Crown New 4500 4700 New Sequoia and other Toyota SUV off-road New Ruizhi BYD inner milling BYD speed sharp
28TOY(2014)Corolla after 2014. New Vios
29TOY40Lexus. Toyota. Mitsubishi
30TOY43Old Toyota 8-tooth fragment (No. 4 and No. 7 teeth are fragments) Camry
31TOY43ATToyota Series. Camry. Reiz. Corolla. Corolla
32TOY43RSubaru XV. The Great Wall is gorgeous. Imported old Toyota. 2009 Harvard H6 flat milled Subaru
33TOY48 (ignition)Lexus Toyota Toyota New Subaru Crown Lexus
34VA2T (Ignition)Logo. Citroen logo 307.408.307CC. Citroen Sega, Triumph Mercedes Benz Smart
35NE72 (ignition)Peugeot 206.207. Citroen C2.07 Picasso
36NE78 (ignition)Peugeot
37NE66 (ignition)Volvo Neiman Valeo S80
38MIT11Mitsubishi series. Southeast series. Domestic cars such as Big Dipper. Chrysler. Dodge. Shunfeng. Baojun
39MAZ24Mazda Series Southeast Sea Horse
40CY24Chrysler series. 300C. Edifier. Cherokee. Dodge. Jeep series. EAGLE. IWC. Downwind. New Maserati Smart 14 Fiat Fischer, the latest Lincoln
41FO38 (ignition)Ford series. Sharp world. F150. Wing tiger. Lincoln. Mustang. Mockley
42GM45Holden
43CH1Jing Cheng Kopac Harley
44DWO4RBuick series. Excelle. GL8 etc. Chevrolet series Le Feng. Sail etc.
45YM28 (Ignition)Opel. Holden. Lotus (Lotus). Vaux. YMOS. Show
46YM30 (ignition)Sabo
47GT10Iveco
48GT15Fiat series. Palio. Weekend wind. Old Ferrari. Alvor. Romeo. Fiat. Lancia
49SIP22Fiat 500. Alfa Romeo Maserati IVECO Lancia GAC Fick
50Renault v.2Renault megane landscape corleone
51LAGUNA3Samsung Renault Laguna
52GM37American car Hummer Enclave Lacrosse Cadillac GMC Cady LaCrosse flat milling 10 teeth
53GM39GL8. Old Regal Buick
54KW14 direct readingKawasaki Motorcycle
55NE38(USA Australia) Honda, Ford, MG, MINI, Nissan, Land Rover
56NE71R(USA Australia) Honda, Luofu
57MIT8 (GM15 19)Mitsubishi series. Some domestic vans such as Wuling Hafei
58TOY38RHafei. Xiali. Daewoo. Zotye
59GEELYGeely Panda. Dorsett
60BT01Pentium B70.B50
61B111General Motors, Hummer, GMC,
62WT47TSAAB New Shenbao
63HON58RHonda Akula Holden Isuzu
64BYDO1BYD
65BYDO1RBYD
66SSY3Ssangyong Korea
67ISU5Isuzu
68YM15Mercedes Dodge
69KY14Kia Korea
70HON70 direct readingHonda Motorcycle
71TOY43 ignition specialOld Toyota 8-tooth fragment (No. 4 and No. 7 teeth are fragments) Camry
72NSN14 ignition specialNissan Series. Nissan. Teana. Tiida. Yida. Liwei. Infiniti. Subaru JAC Flat Milling
73TOY43AT special for ignitionToyota Series. Camry. Reiz. Corolla. Corolla
74MIT8 ignition onlyMitsubishi series. Some domestic vans such as Wuling Hafei
75MIT11 ignition onlyMitsubishi series. Southeast series. Domestic cars such as Big Dipper. Chrysler. Dodge. Shunfeng. Baojun
76MAZ24 ignition specialMazda Series Southeast Sea Horse
77HYN11 special for ignitionModern series. Elantra. Tucson Kia series. Celato
78ISU5 ignitionIsuzu Ignition
79YH35R direct readingYamaha Motorcycle
80SZ14 direct readingSuzuki Motorcycle
81HU162T<9>New Volkswagen 2016 New Skoda Nine-tooth Jialv, high seven Side tooth left groove
82HU162T<10>New Audi 2016 Ten-tooth 2016 New BMW Audi tt.Q7. and a4 2015 Magotan right slot
83VA6 four crowbarRenault Citroen logo 15 years later smart four teeth deep
84ICF03Ford
85HU39Mercedes-Benz
86VAG20152015 new Volkswagen 8-tooth imported golf travel version 15 years later, currently this car in China
87″MAD2014
"New Mazda
88″MIT9/MIT6
"Old Mitsubishi
89HAIMAHaima internal milling Zhongta Zhongyun 100 Z100
90HU66读The public before 2002, do not need to open the direct reading
91CHANGANChangan internal milling
92QIRUIChery E3 JAC internal milling
93BQ SBBeiqi Shenbao Tiggo
94BW9MHBMW Motorcycle End Mill
95DAT12RHino big goods is the opposite of NSN11 tools
96BAOJUNBaojun 560 330 730
97SX9Dragon Fukang
98ZD30Ducati end mill motorcycle
99KIA3RKia Korea
100VAC102 ignition DedictatedRenault flat milling
101YM23Smart flat milling
102HU71Land Rover, Steiner Heavy Truck
103K5Korean car K2.K3.K5. 17 Rena internal milling two tracks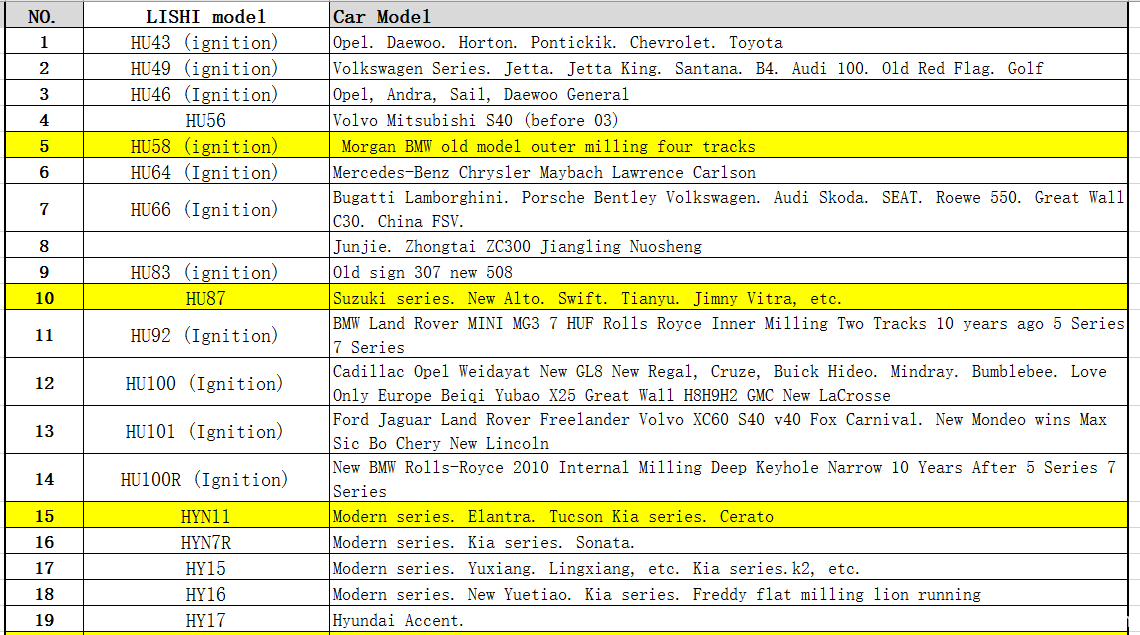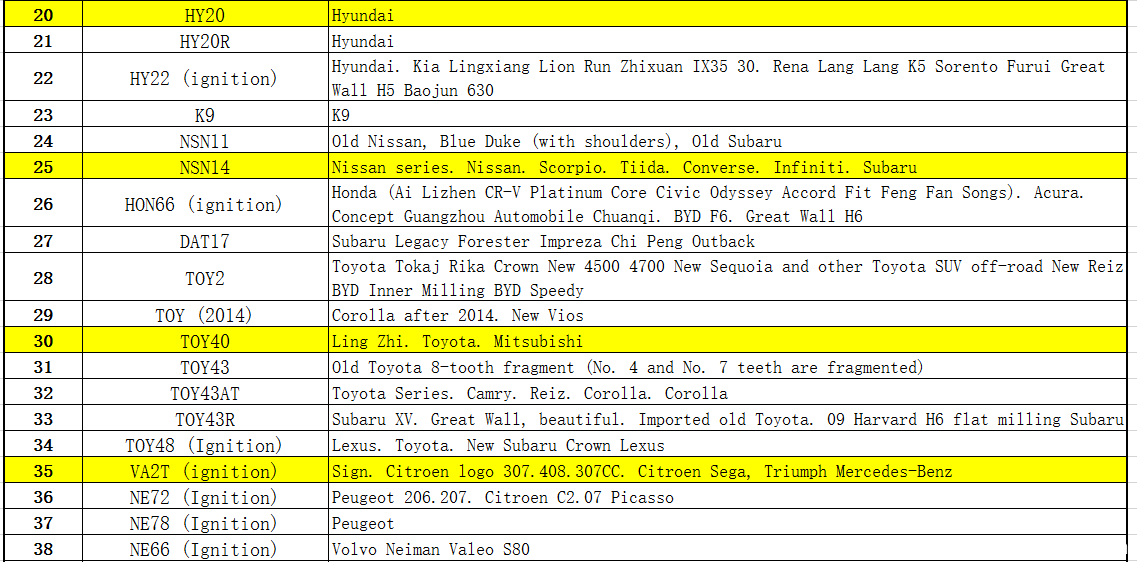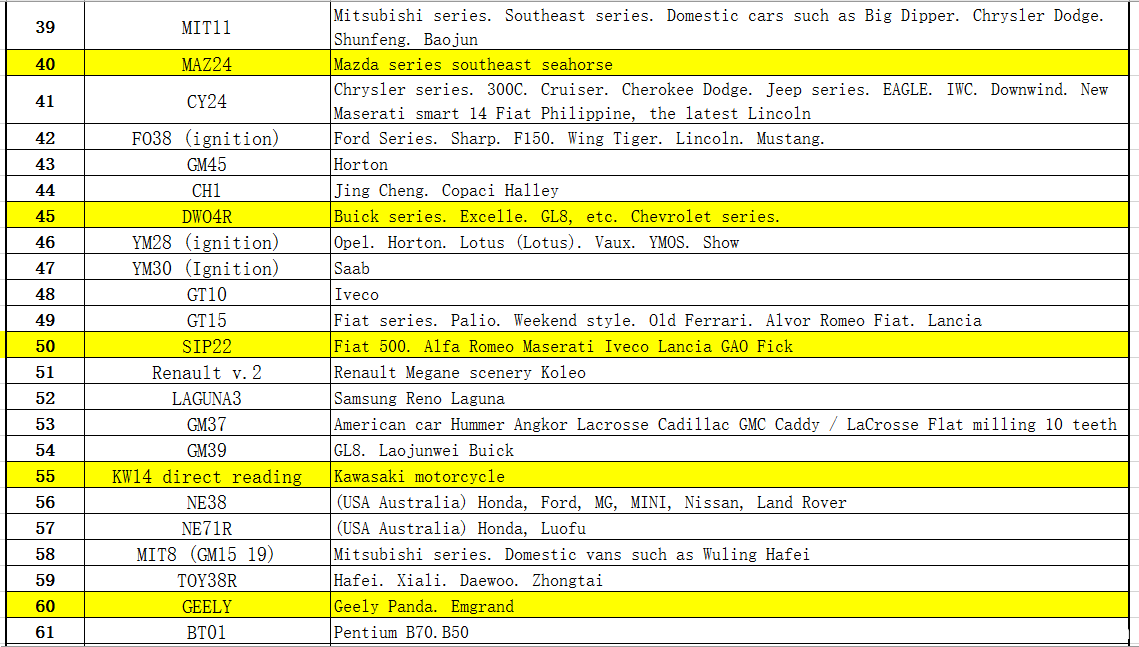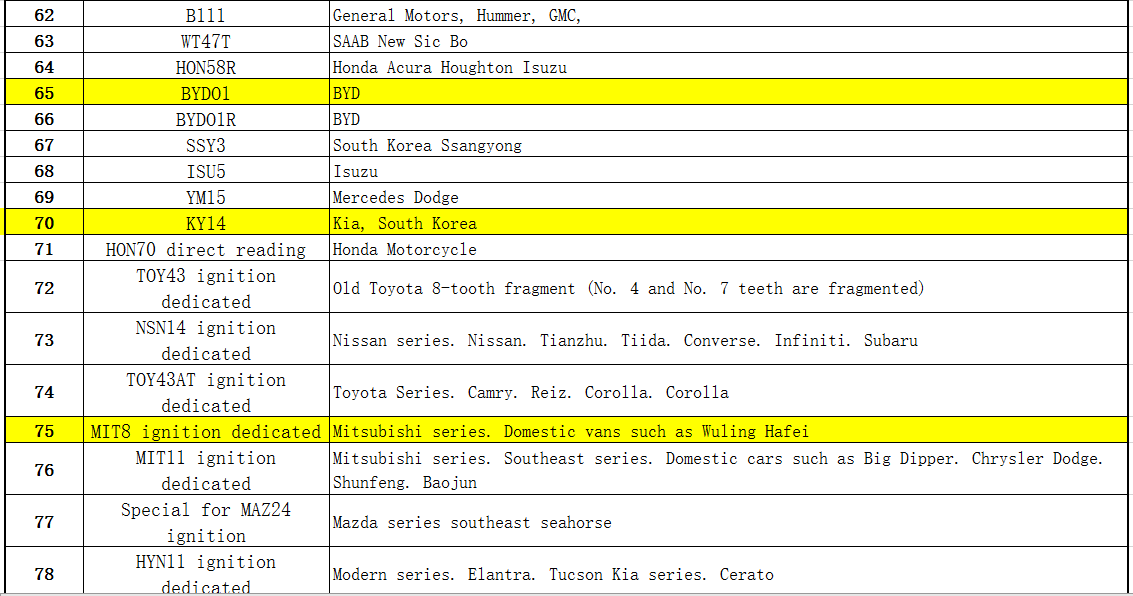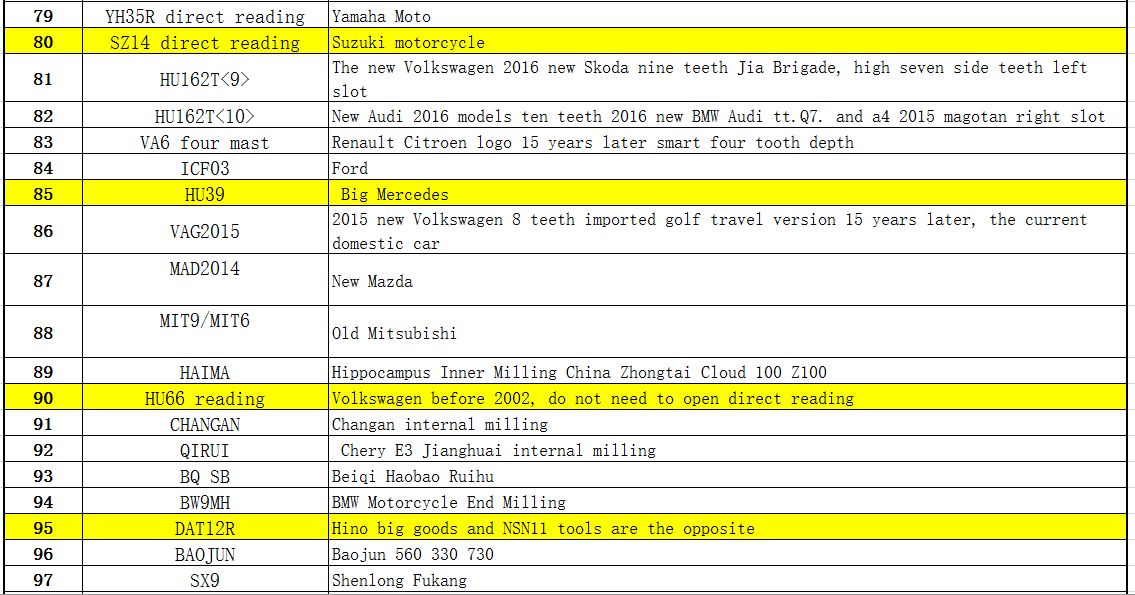 ---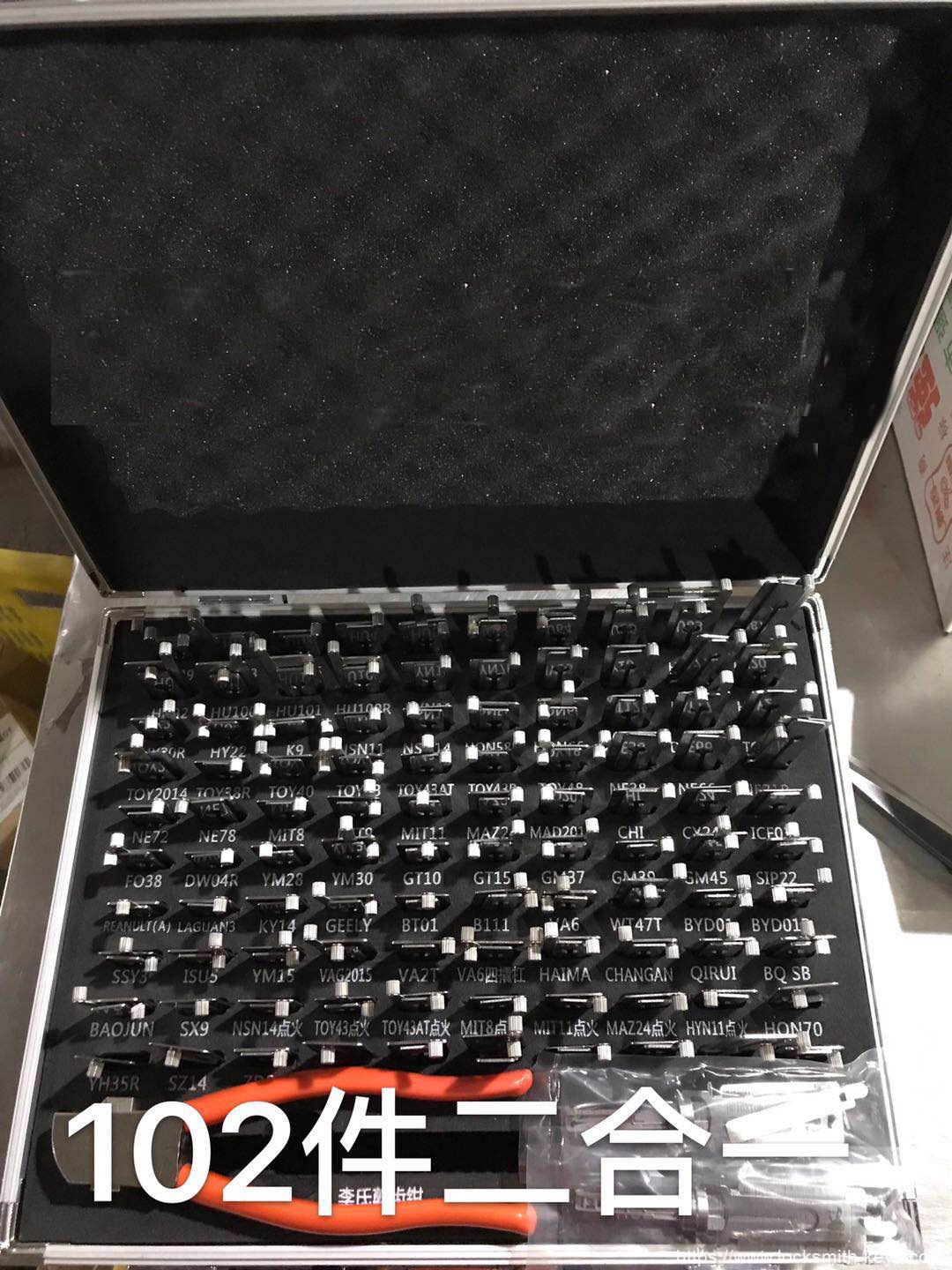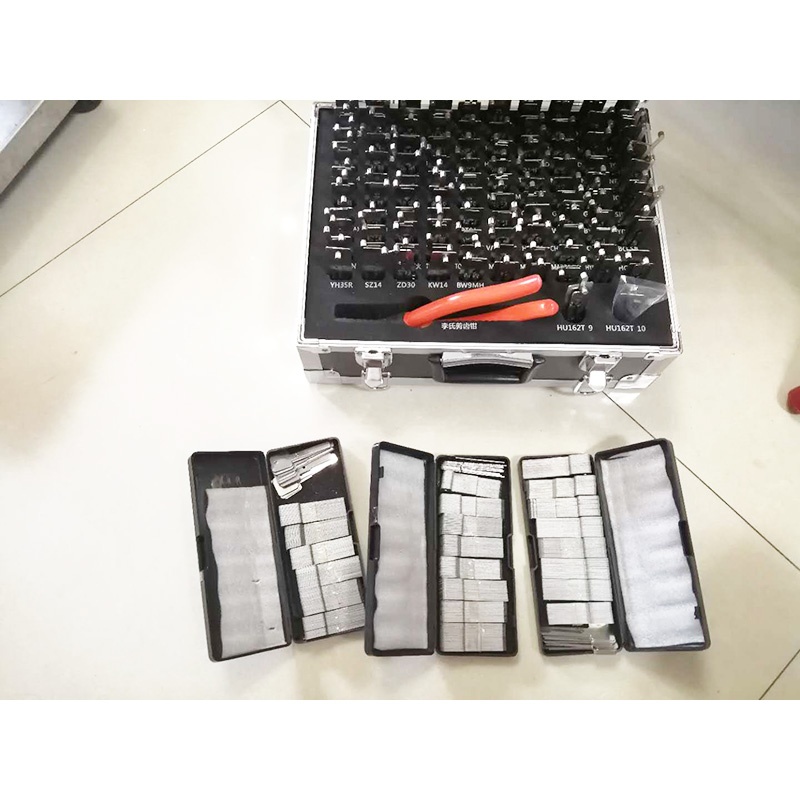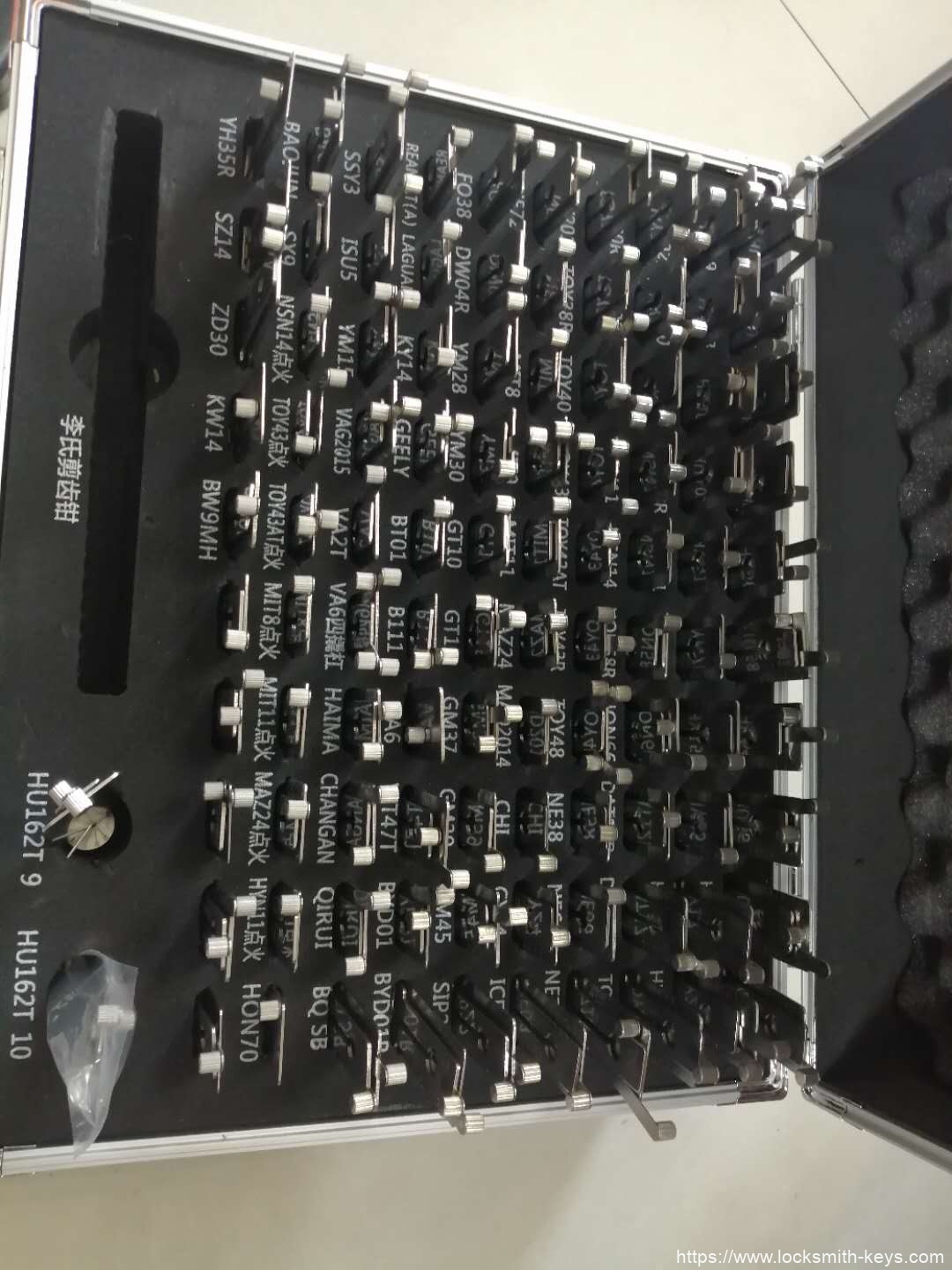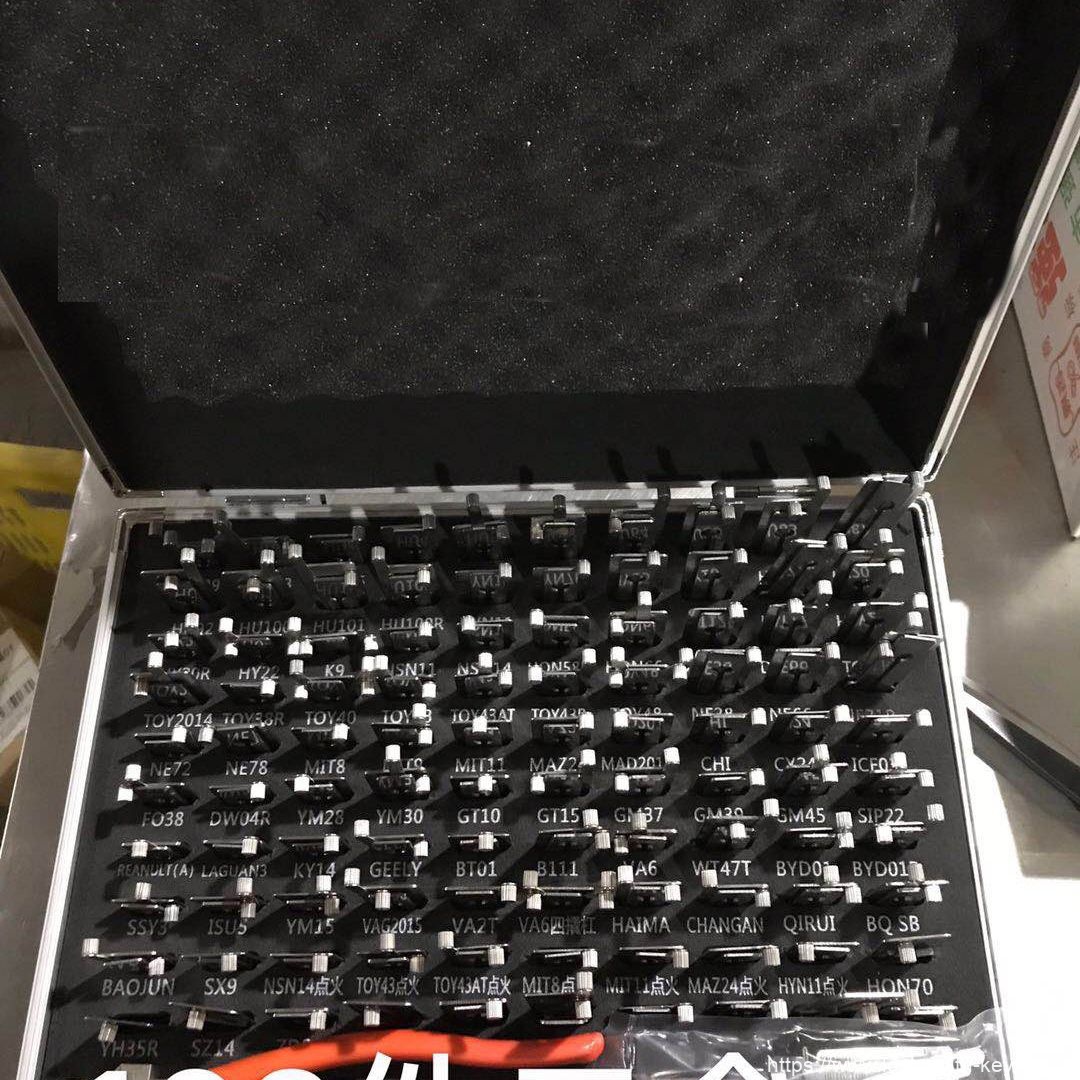 The following is the process you should take to complete your order through bank to bank transfer:
1. Please go to your bank (through online banking, ATM or going into a branch) and complete the transfer of money. Make sure that the amount you transfer is the exact total of your order. Payment details below:
- If your bank is located in Austria, Germany, Spain, France, United Kingdom, Italy, Netherlands, Belgium, Finland, Greece or Luxemburg you will pay to our WorldPay bank. You will see the bank details once you have placed the order.
PLEASE NOTE: If you are paying to our WorldPay bank you MUST include the Unique Payment Reference Number (you will receive this directly after paying the order) in the description section when completing payment to help us identify your order. Failure to do this will result in an unsuccessful transaction.
- If your bank is located in a country not listed above you will pay to our HSBC account. The details are below:
Bank Account:
Bank Code:
Beneficiary:
Bank Name:
Bank Address:
SWIFT Code:
PLEASE NOTE: If you are paying in this way you MUST write your Yourname order number in the description section when paying so we can easily recognize your payment. Failure to do this will result in a delayed or failed transaction.
2. When this is done, log in to your Yourname 'My Account' and complete the following:
Click 'Order list'
Click 'Pay'
Click 'Complete Payment' and fill in the related information for verification (This is an important step. If the information you have filled in does not match your bank details the payment can not be completed.)
Click 'Submit' to finish the procedure.
3. You will receive a payment confirmation email from us after your order's payment has gone through successfully. If you do not receive this email, please contact us here: http://www.Yourname.com/help/
Please note that Yourname will begin to handle your items after payment has been cleared.
The tailoring and handling time is the number of business days we will take to process your items before shipping them. This processing includes order verification, item manufacturing, quality checking and packaging. This does not include the shipping time.
Different items and categories have different tailoring and handling times. However, on each item page the information is displayed next to the item photo as shown in the picture below.